Cancer of the sigmoid colon (a type of bowel cancer).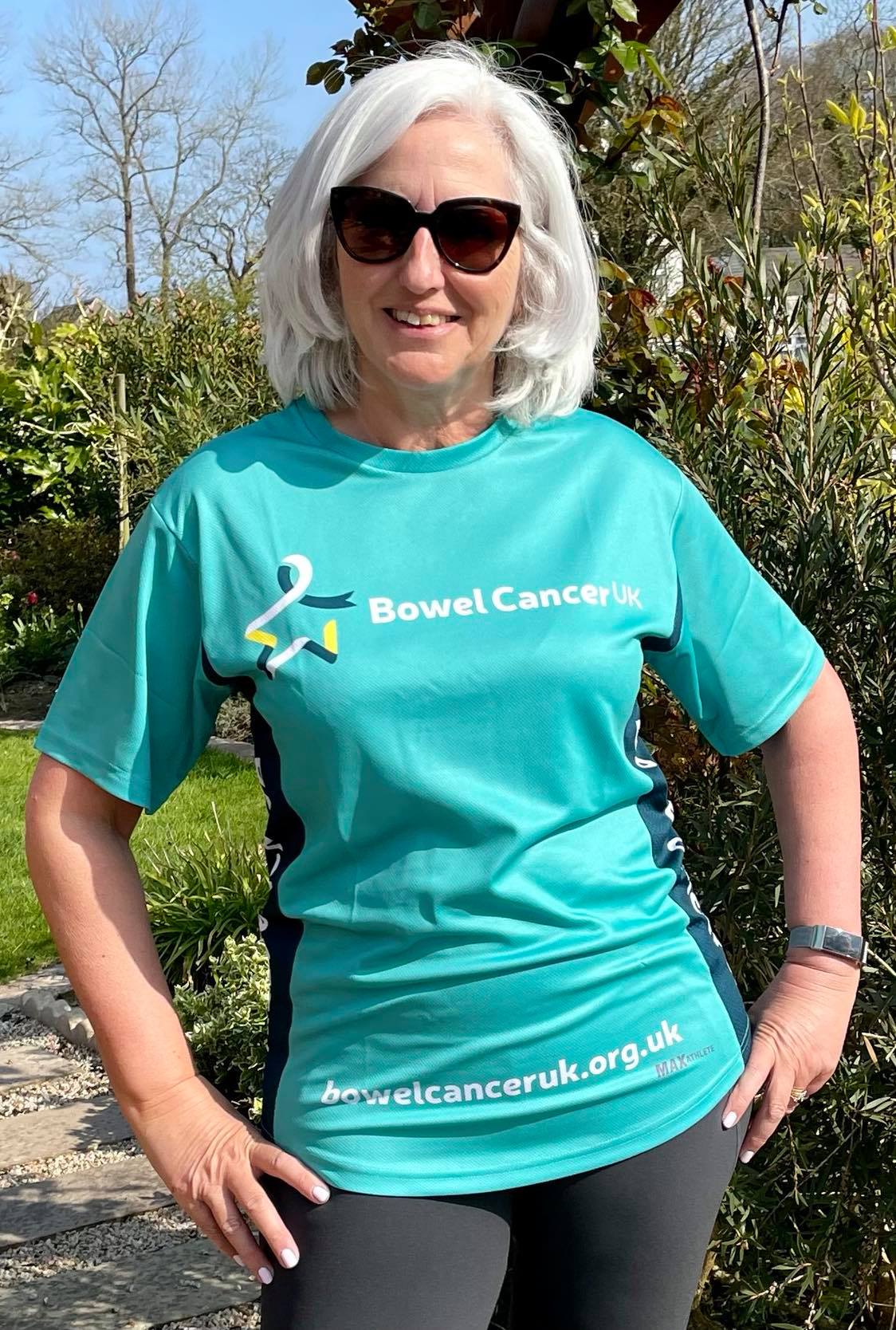 Initial Symptoms
I had no other symptoms apart from intermittent bleeding in my stools. I'd noticed it on and off for about a year before I went to my GP. It was there one day and not again for perhaps a month, and I had previously had problems with piles. So I didn't go to my GP until I was noticing it more often. It was still maybe only once a week. That was in early September 2018.
GP Consultation
After a rectal examination and as I had no other symptoms, the GP prescribed cream and suppositories for two weeks. I had no bleeding during that time, so assumed the diagnosis was right. Until there was more bleeding in week three. Back at the GP, they did a blood and stool test and referred me to a specialist for treatment for piles. Both tests came back negative. 
Further Investigation
After a six week wait, I attended an appointment at Newgate Street where my back passage was examined with a telescope. Nothing abnormal was found. I then had an urgent referral for a colonoscopy. At this stage the consultant was not overly concerned. They cited polyps as the probable cause of the bleeding. Despite the 'urgent' notification, it was four weeks before I had a colonoscopy. A "highly suspicious lesion" of 2 – 3 cms was found in my sigmoid colon. Biopsies were taken and a CT scan and MRI ordered.

Diagnosis
The doctor came and talked to me at my bedside about his findings. I had bowel cancer. He came again to talk to my husband when he arrived to pick me up. Both the doctor and the nurses on Aubin ward were very caring and supportive at this time. I was surprisingly calm at the news. I had suspected that something wasn't right for some time nd I was relieved that finally I had a diagnosis and something would be done.
Private Healthcare
At this stage I decided to use the Private Healthcare into which I had been paying for many years. This actually did not get my scan appointments any quicker, or change how quickly my treatment started. It did mean that I would have a private room at the hospital when I had surgery. nd also I would definitely be under the care of a specific consultant throughout my treatment.
Information on Jersey Private Patients.

Seeing the Consultant
I had a CT and MRI scan within a week of the colonoscopy. At an appointment with my Consultant, at the Newgate clinic a few days later, he confirmed that it was bowel cancer. But thankfully it hadn't spread anywhere outside the bowel. The CT scan did show a lump in my left breast however, and a swollen lymph gland under my left arm. An ultrasound with the Consultant Breast Surgeon indicated a harmless cyst.  mammogram, another ultrasound and biopsy confirmed.
My Treatment Pathway
My initial consultation was late in the day. o unfortunately a colorectal specialist nurse was not available at the time, which is the usual practice. I was glad that I had my husband with me, as I was given so much information. My Consultant outlined my treatment pathway. Keyhole surgery to remove the tumour and surrounding tissue, and a section of my large bowel. This procedure is known as High Anterior Resection. A temporary stoma would be made to allow the healing of the anastomosis (the join of the bowel). Then a biopsy would be done of the tumour. Depending on the staging of the tumour, adjuvant chemotherapy may follow. At this stage my Consultant did not think chemotherapy would be necessary. n which case the ileostomy would be reversed within 6 weeks.
Needing a Stoma
The thought of having a temporary ileostomy terrified me. He did say that I could tell him not to give me one. But there was a high chance of a breakdown of, and leakage through, the anastomosis. This can cause serious complications and even death. As you can imagine, this was all very hard to take in and come to terms with. I just wanted the cancer out as soon as possible. Unfortunately, as it was just before Christmas, my Consultant would be off the island. So my surgery didn't take place until five weeks later in January 2019.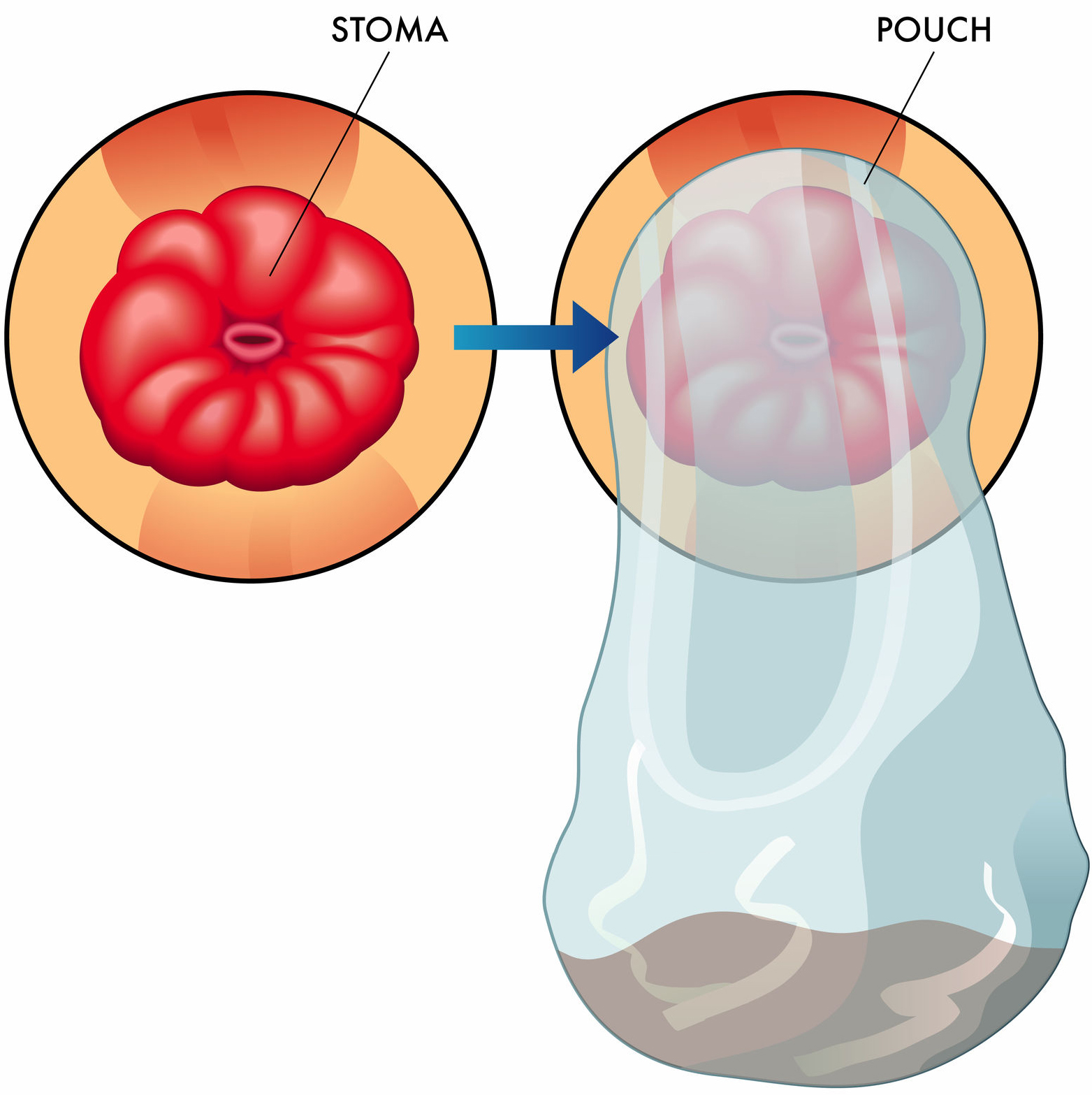 Colorectal Nurse Team
A colorectal nurse called me the day after my initial consultation to talk about my diagnosis and treatment pathway. An appointment was made for the following week to talk it all through with her again. This really helped to ensure that I understood my treatment pathway and the way forward.

After the Christmas holidays, on my request, I had a further appointment with my Consultant to talk through the surgery and temporary ileostomy. At this stage I still wasn't sure that I could cope with it. But I was scared by the thought of complications. My husband was determined that I shouldn't take the risk. As it happened, my Consultant himself told me on the day of the surgery that he may not do an ileostomy, as it may not be necessary. I left it in his hands as the professional to make a final decision. In the end I woke to find I did have one.

The stoma nurses at Newgate are a fabulous asset to the colorectal team and they really helped me to accept my ileostomy. They patiently dealt with my concerns. They taught me how to deal with daily tasks of changing the bags and cleaning my stoma prior to my discharge from hospital, and gave me advice regarding diet. They were always at the end of a phone if I was anxious and saw me regularly face to face.

Staging & the Ileostomy
The biopsy showed that my cancer was Stage 3. Bowel cancer has stages 1 to 4, with 4 being the most advanced. It was into the bowel wall but not through it into my abdominal cavity. It was also present in 7 out of 25 lymph nodes. This meant that I had to have chemotherapy, beginning in February 2019.

Initially, this was to be 12 treatments. Due to low neutrophils I completed 7 treatments. The last 3 with a lower dosage of chemotherapy drugs. This meant that I had to keep the ileostomy until treatment was completed, which was a terrible blow to me. I received this news 10 days after surgery. It was a real low point as I was recovering at home and trying to get used to dealing with the stoma and bag.

A conversation with the oncologist helped me to understand why it was necessary to keep it until treatment was finished – the chemotherapy should start within 35 days after surgery to have the optimal effect, so there simply wasn't time to have a reversal.

A new treatment plan is now available for some patients whereby the ileostomy is reversed within 8 days. But it was not yet available at the time of my treatment.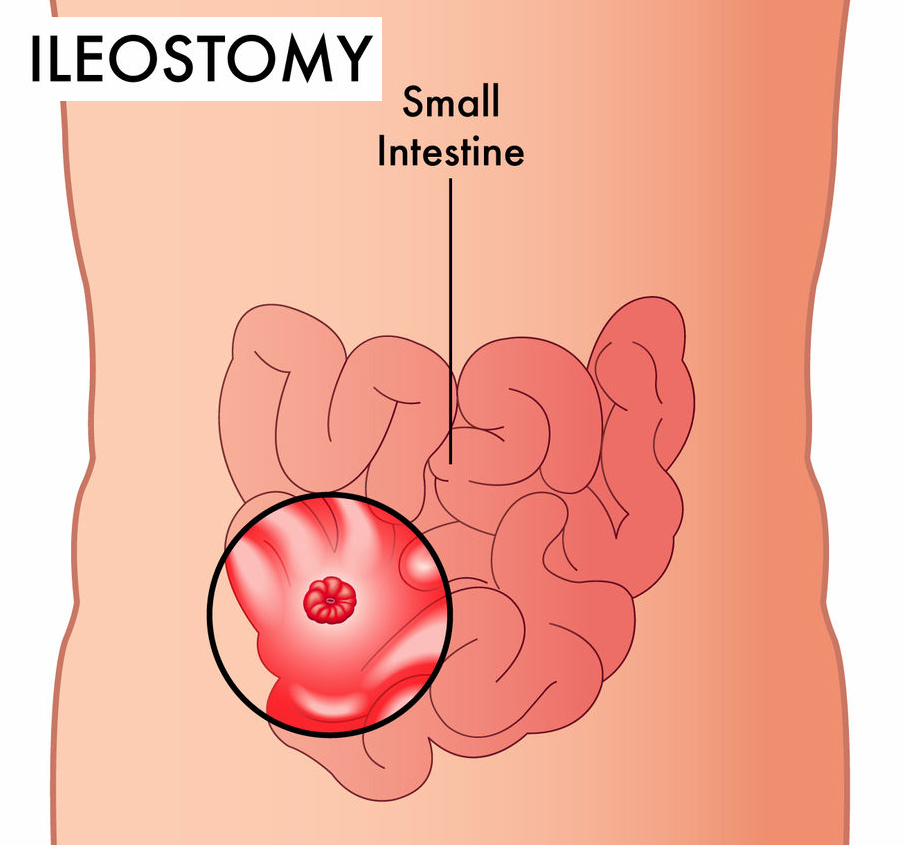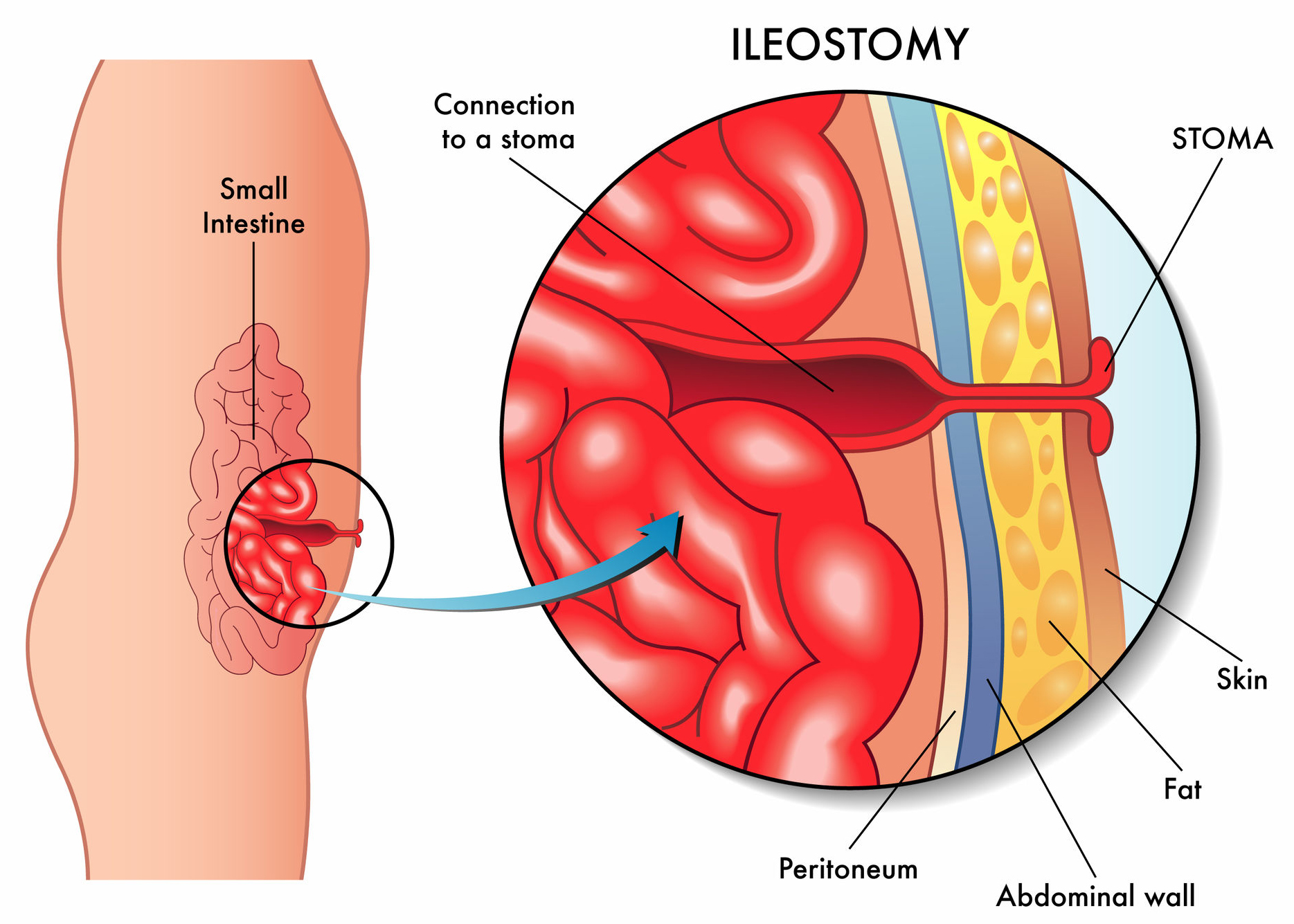 Chemotherapy
I had adjuvant chemotherapy, Folfox and 5FU. The initial consultation with my oncologist covered the reason why I needed chemotherapy, why it needed to start soon after surgery, what form it would take, for how long and what the possible side effects were. My husband was with me so he was able to listen to all the information, but we were also given written information to take away with us. My oncologist listened to our questions and concerns and dealt with them sensitively.

I also had a consultation with an oncology nurse, who talked us through the treatment and what to expect. Throughout my treatment I was treated with care and professionalism. I felt that I could call my oncologist or any of the team with concerns.

There is a 24 hour helpline in place, which I had to use several times. My concerns were dealt with in a timely and sympathetic manner. Due to a high temperature during one treatment I had to be admitted overnight. The staff at the emergency department were compassionate and professional throughout.
Port-a-cath & PICC Line
I had a port-a-cath fitted in my arm which unfortunately developed a kink so the first treatment was delayed until a PICC line was fitted.

The initial insertion of the Portocath was relatively easy, with local anaesthetic. However, when the kink was straightened out the scar took a very long time to heal due to the chemotherapy. The Portocath leaked after the fourth treatment so it had to be removed and a PICC line put in place.

This is unusual and the doctor concerned did apologise but it was a complication I could have done without to be honest. I had no trouble with the PICC line, but it does have to be flushed out weekly and must be covered when showering.

Side Effects
Side effects such as nausea were well controlled with drugs. I had some peripheral neuropathy due to the Oxaliplatin (part of FOLFOX) such as pins and needles and my fingers and toes. lso clawing in my hands and also cramping in my face and eyes in cold winds. I was advised about these side effects and counselled on their management by the oncology team.
Stopping Chemotherapy
A decision to stop chemotherapy after the seventh treatment was made jointly by the Oncologist and me. This was due to my neutrophils not recovering sufficiently. I was relieved to have been able to have seven, as I had had to wait for six weeks between treatment four and five as my neutrophils didn't recover. I had a reduced amount of each chemotherapy for the last three treatments.
Ileostomy reversal
Two months after chemotherapy was finished, in August 2019, I had the ileostomy reversed, and thankfully made a complete recovery. My bowel resumed normal function within a few months. I did find this surgery more painful but I had been warned that this was the case in many patients. That said, I left the hospital with just paracetamol, which I stopped taking a week after leaving hospital. I was given advice by the physiotherapist regarding exercises and expected recovery time. Some patients find it difficult to control their bowel movements immediately after surgery, with some finding that they have to restrict their diet for years afterwards. As my resection was a high one, as the cancer was in my sigmoid colon, within a few months I was eating and drinking everything I like.

After care, follow up scans and consultations
Having completed my last chemotherapy in June 2019 and had the ileostomy reversal in August, I met with my consultant for a post-surgery check-up in September. There it was agreed that I would have a blood test, colonoscopy and CT scan a year after the bowel resection, as planned in my original treatment pathway.

These took place in January 2020. I also saw my stoma nurse post-op to check the wound. I had to have a pre-CT scan blood test to check my kidney function as a contrast was used and I had previously had chemotherapy. My first CT scan was postponed as the CT scanner broke down.


My colonoscopy gave immediate results as nothing abnormal was found, which was a huge relief. My consultant actually phoned me with the results from the CT scan and blood test (CEA level) within a week, both of which were clear. As agreed, I will have blood tests twice yearly and a colonoscopy and CT scan yearly for the next 4 years.

In February 2021 I had a clear colonoscopy, but a small lesion was seen on liver. This meant I had to have an MRI scan to determine whether this was cancer. After a three week wait for a scan and a further wait of a week to see my consultant I was very relieved to hear that it was a benign haemangioma and that I had no evidence of disease for the second year. I will have a follow up MRI in July 2021 to check there has been no change.

Support
I went to Macmillan at The Oasis to meet a friend who worked there at the time, to discuss the making of recipe cards. I had been sending recipes to Macmillan UK for their online Community blog as 'Dining with an Ostomate' – recipes written for Ostomates. These were borne out of the lack of tasty recipes when I first had my ileostomy. These recipe cards are available in the Nutritionist's area at The Oasis. I didn't feel the need to use any of the alternative therapies they offered. I wasn't aware of the Jersey Ostomy Society until after I had my reversal.


I was aware of the work of the Friends Of Jersey Oncology, as I had been given a bag containing a blanket, lip salve, and a pen which I used during my chemotherapy treatments. I never called them or asked for any other support as I didn't feel that I needed it. I was very grateful for the voucher I received from them on completion of my treatment, which I used to buy a new dress! I didn't need any financial assistance so I didn't access Jersey Cancer Relief or pursue any States' benefit support.

Diagnoses
Late 2018
Stage 3 Cancer - sigmoid colon
Treatments
Feb 2019
FOLFOX (Chemotherapy)
inc. 5FU
Surgeries
Jan 2019
High Anterior Resection (Sigmoid Colectomy)
Stoma reversal