Who We Are?
cancer.JE is for cancer patients and their loved ones. We are a patient-led information site for Jersey.
More About Us
Cancer support
A quick abstract of what cancer.je does.
EVENT - An Evening with Dr. Liz O'Riordan
An Evening with Dr. Liz O'Riordan
The breast surgeon who got breast cancer.
Friday 2nd September 2022, 6:30pm at Jersey Museum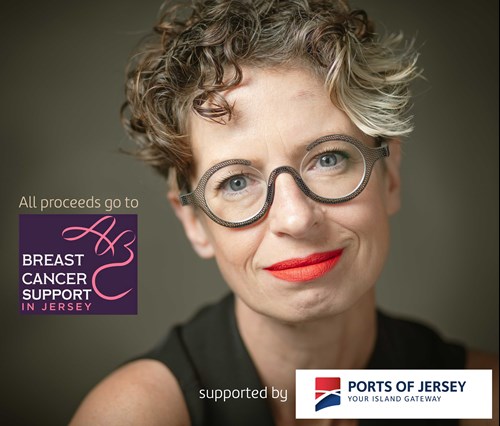 Buy Tickets
Dr. Liz O'Riordan is probably best known as "the breast surgeon with breast cancer". She authored 'The Complete Guide to Breast Cancer', hosts the podcast Don't Ignore The Elephant, and has completed her second book 'Under The Knife' (soon to be released). On top of all that she uses social media and mainstream media to support and educate cancer patients and is an in-demand speaker. We are delighted that Liz has agreed to come to Jersey and join us for an evening. As cancer.JE does not receive money any and all proceeds will go to ABC Breast Cancer Support Jersey.
The Evening
This relaxed, and hopefully sunny, evening will include savoury and sweet canapés, drinks, and an interview with Liz. There will also be the opportunity for the audience to submit questions for a short Q&A (anonymously if preferred). We are really looking forward to this event and hope you will join us.
Included
The ticket price has been set to include canapés and two drinks per person catered by The Yard.
We are very grateful to Liz that she offered to speak for free since the proceeds are going to a local charity. With this in mind there will be the opportunity to donate to ABC Breast Cancer Support Jersey on the night. Alternatively, if it is more convenient to make a donation now you can add a donation when you purchase tickets.
Special Offer
Liz and Unbound have kindly offered all attendees of the event a 10% discount code for Liz's upcoming memoir 'Under The Knife'.
We aim to provide helpful information to people in Jersey whether cancer patients; their loved ones; carers; employers or medical professionals.

The information includes tips from others in Jersey that have experience of cancer; easy access to relevant sections of the Government of Jersey website; and the stories of people in Jersey.
The cancer.JE directory has been designed to help people in Jersey find the help and products they may need.

We are currently welcoming cancer charities and support groups to submit their information to the Directory.

Please go to our Registration page to set up an account, and follow the instructions to register your charity.
Contribute Tips, Stories or Information
Our site relies on contributions from people in the community. Contributing provides a way for people affected by cancer to help others in the same situation. By contributing they can help people they may never even meet.

We would love to hear your:


tips;


stories;


information.

Whether you are the patient; a loved one; an employer, or a professional, your input can help others in Jersey.

Please see our Contribute page for our guidelines, criteria and how to contribute.