Wills, Executors, LPA and ADRT
(LPA - Lasting Power of Attorney / ADRT - Advance Directive to Refuse Treatment)
We are sorry to hear that you or a loved one has to deal with cancer. You probably have so much to deal with right now. This information is designed to help you understand what you need to know, so you can concentrate on what matters.
Corbett Le Quesne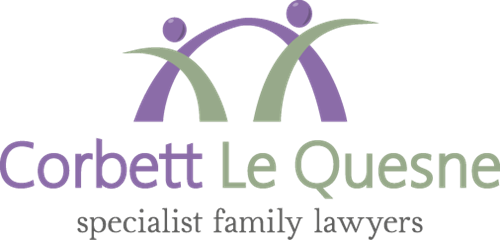 Making a Will
Making a Will puts your mind at ease. Hopefully it will not be needed for a long time but making a Will early on means it is out of the way. This avoids any extra stress if you were to leave matters until the last minute.

Corbett Le Quesne are offering a free simple Will to anyone referred to us through Cancer.je. Simon Lofthouse is happy to meet with you either at your home or at our office so you can talk to him about what you have and who you wish to pass your assets to.

Making a Will provides peace of mind and certainty for you and your family.  If you own immovable property in Jersey then you will probably need two Wills.

Simon will ensure that your Wills are correctly drafted so your assets pass smoothly to loved ones, friends or charity. He will give advice to make sure that your Wills and any lifetime planning you wish to put in place work well for you. Simon will also make sure Jersey law is followed so anything you do include in your Will is valid. If your wishes conflict with Jersey law then Simon will identify this and work with you to help find solutions.

Other factors to consider ...
appointing an Executor;
Tuteurs and Guardians
Domicile
Légitime
marriage and civil partnership
common law spouse

see the relevant sections below.



Appointing an Executor
Your executor administers all of your movable estate. Movable estate is anything you own that is not a house, land or a long lease, for example, money, investments or jewellery.

A Grant of Probate is needed to collect assets, pay debts and pass assets on to the people listed in your Will.

The executor has to obtain the Grant of Probate from the Court in person. They then collect all of your movable assets. They need to pay your debts before distributing your movable assets in accordance with your Will.

Your executor is effectively in charge of your estate. Therefore it is important that you pick the right person for this task. Usually clients appoint a loved one or friend as an executor. Where a person's estate is complex or a neutral party is preferred a client may appoint a professional as executor. Corbett Le Quesne are happy to undertake this role if required.



Tuteurs and Guardians
– who will look after any children?
If you have young children you should nominate a guardian and tuteur in your Will.

A guardian takes care of the emotional, social and spiritual  needs of a child.
A tuteur helps a child to manage their property.


For movable property you can appoint a trustee to look after assets until a child reaches a certain age. You can specify the age in your Will.

A child can inherit immovable property no matter what age they are. If they are under 18 then the Court will appoint a tuteur to manage the child's immovable property until they become an adult.



Domicile
Where you were born, where you live and where you intend to live
If you were not born in Jersey and moved here later in life it is helpful to say in your Will where you consider yourself to be domiciled.

Your domicile usually means the country where you have your permanent home. For example, you may live in Jersey but Jersey may not be where you are domiciled as you are not intending to live here for the rest of your life.

Domicile is important in Jersey law. It determines which law applies to your movable assets. This can be especially relevant if the law of your domicile provides for forced heirship or allows testamentary freedom. If you are domiciled in England/the UK, very different rules apply to the rules that would apply if you were domiciled in Jersey.

Jersey has stamp duty but does not have inheritance tax. However other countries do. The jurisdiction where your assets are situate decide which law will be used to who inherits those assets. Each country applies its own rules which may be based upon your domicile, habitual residence (where you live day to day) or nationality. You should consider taking tax advice if you do not consider yourself Jersey domiciled or you have connections to an overseas jurisdiction.



Légitime
If Jersey is your permanent home then Jersey law will apply a type of forced heirship known as légitime. This means that any children and spouse you may have are entitled to a certain proportion of your movable property notwithstanding the wishes you may have set out in your Will. A spouse is also entitled to a life interest in the matrimonial home to the extent they do not inherit under the Will.



Marriage and civil partnership
If you are about to get married or enter into a civil partnership you may want to ensure your new spouse or partner inherits from your estate. It can be very important to sort out what you want to happen in an agreement before the ceremony. If you have children from a previous relationship this could matter to you even more.

Getting married does not revoke/replace or change the terms of your Will in Jersey so if you want to include your new partner you should make a new Will. You may also want to change your Executor as the person who has to act on the instructions in the Will when you die.


Common law spouse
If you are not married or civil partners but want to leave something to a loved one you need a Will. A cohabitation agreement is sensible for clients in this situation to work in conjunction with a Will.



Consider putting an LPA in place
An LPA is an abbreviation for a Lasting Power of Attorney. It gives another person (or people) the power to make decisions for you if needed. This person is called your Attorney. You can choose anyone you trust to be your Attorney including family, friends or a professional.

A spouse, partner, child or "next of kin" do not automatically have authority to deal with your financial or personal affairs which is why an LPA can be invaluable.

If you do not have an LPA and lose mental capacity, the Court may become involved in making decisions on your behalf. This is often costly and may not take into account your personal preferences or wishes if they have not been communicated.

It is extremely important to note that you cannot make an LPA once you have lost capacity. Planning ahead is essential. Although we provide advice regarding what to do in the absence of an LPA, this can cause avoidable problems at an already difficult time.

You can make LPAs for financial decisions and for health and care decisions.

Examples of decisions your Attorney can make for you:
pay bills;
sell property;
operate bank accounts;
where you live;
what you eat;
medical treatment;
life-sustaining treatment.

Simon Lofthouse will be able to talk about your LPA at the same time as a Will so you do not have to book separate appointments.



Consider an ADRT
An Advance Directive to Refuse Treatment (ADRT) should be discussed with your doctor. It lets people know what you would want in certain difficult medical situations.  Simon has dealt with lots of situations like this and will help you understand the issues involved. It can work in conjunction with an LPA for your health and care decisions.

How much will it cost?

We are offering free simple Wills to people referred to us through www.cancer.je If you want a quote for a Will for another person, we can usually give you a very competitive fixed fee quote. If you want a Lasting Power of Attorney we offer a discount combined with the free Will.



Corbett Le Quesne - About Us
Corbett Le Quesne is a small specialist family law firm in Jersey. We offer Wills, LPAs, Probate, Care Planning and Estate Planning as well as advice on family matters like divorce and children law.

We understand how important all aspects of family life are and we deal very sensitively with difficult circumstances. We take the time to understand the issues our clients face and find suitable, practical solutions.

We are extremely experienced lawyers and have won many awards voted for by clients and our peers but we remain approachable and client centred.

Contact us:
Contact us for a free, no obligation 30-minute consultation.
E-mail simon.lofthouse@corbettlequesne.com or call 00 44 1534 733030